AcSIR
Institute makes conscious effort in HRD. The NET, DBT-JRF, INSPIRE, RGNF and other National level exam qualified students are encouraged to do Ph.D. under AcSIR. Established in 2011 as an 'Institution of National Importance' (interim operations started in June, 2010), the Academy of Scientific and Innovative Research (AcSIR) has adopted the mandate to create and train some of the best leaders through a combination of innovative and novel curricula, pedagogy and evaluation. AcSIR's focus will be on imparting instruction and providing research opportunities in such areas that are not routinely taught in regular academic universities in India.
Click here for Notifications & Result
Project Assistantship
Graduate and Post-Graduate students interested in doing research can apply for the position of Project Assistants in different time bound projects. The Advertisement for suitable positions are announced from time to time and walk-in-interviews are held on scheduled dates. 
Training
The post graduate students can do six months project work at the Institute. Limited bench space is available for undertaking project work as a part of post-graduate degree.
Recommendation letter and CV may be sent to
Director,
CSIR-IHBT, Post Box no. 06,
Palampur (H.P.) - 176061
Areas: Biotechnology, Chemical Sciences, Bioinformatics, Information Science and Management, Biodiversity and Agrotechnology.
Skill Development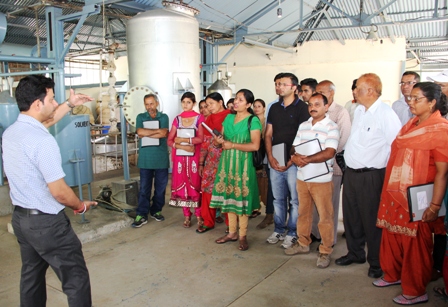 Institute organises regular training programs in cultivation of MAPs, processing of Herbals, Floriculture, Tissue Culture and Tea. Institute also plans to launch a certificate/ diploma courses in tissue culture, quality control and analytical chemistry (CSIR Integrated Skill Initiative)...
Visit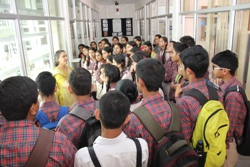 Institute encourages visit of school and college children. They get a glimpse of R&D activities and can see the infrastructure facilities. Also, scientists are available for one to one interaction and respond to their queries.