CSIR-IHBT Signed MoU with NABI & CIAB for Scientific Collaborations
CSIR-Institute of Himalayan Bioresource Technology, Palampur signed an Memorandum of Understanding (MoU) jointly with National Agri-Food Biotechnology Institute (NABI), Mohali and Center of Innovative and Applied Bioprocessing (CIAB), Mohali for collaboration on research & development as well as academics including faculty and student exchange.
According to Dr Sanjay Kumar, Director of CSIR-IHBT, and Dr T.R. Sharma, Executive Director, NABI as well as CEO of CIAB, these three institutes will collaborate in the area of agriculture biotechnology, food and nutraceuticals and industry academia interactions to promote and facilitate scientific, technological and academic activities in the region. It was also agreed to develop collaborative projects under areas of mutual interest and exchange of faculty and scholars to boost overall scientific collaboration between the institutes.
It is pertinent to mention here that CSIR-IHBT has been actively involved for boosting bioeconomy through sustainable utilization of Himalayan using cutting edge science and technology. On the other hand, NABI is working on food and nutritional security through agri-food biotechnology research and innovation with a goal of improving nutritional quality and availability of affordable agri-food and food products. The third institute, CIAB is works mainly on secondary agriculture and development of value added products from different types of bio resources. IHBT is a constituent institute of Council of Scientific & Industrial Research whereas NABI and CIAB are institutes of the Department of Biotechnology.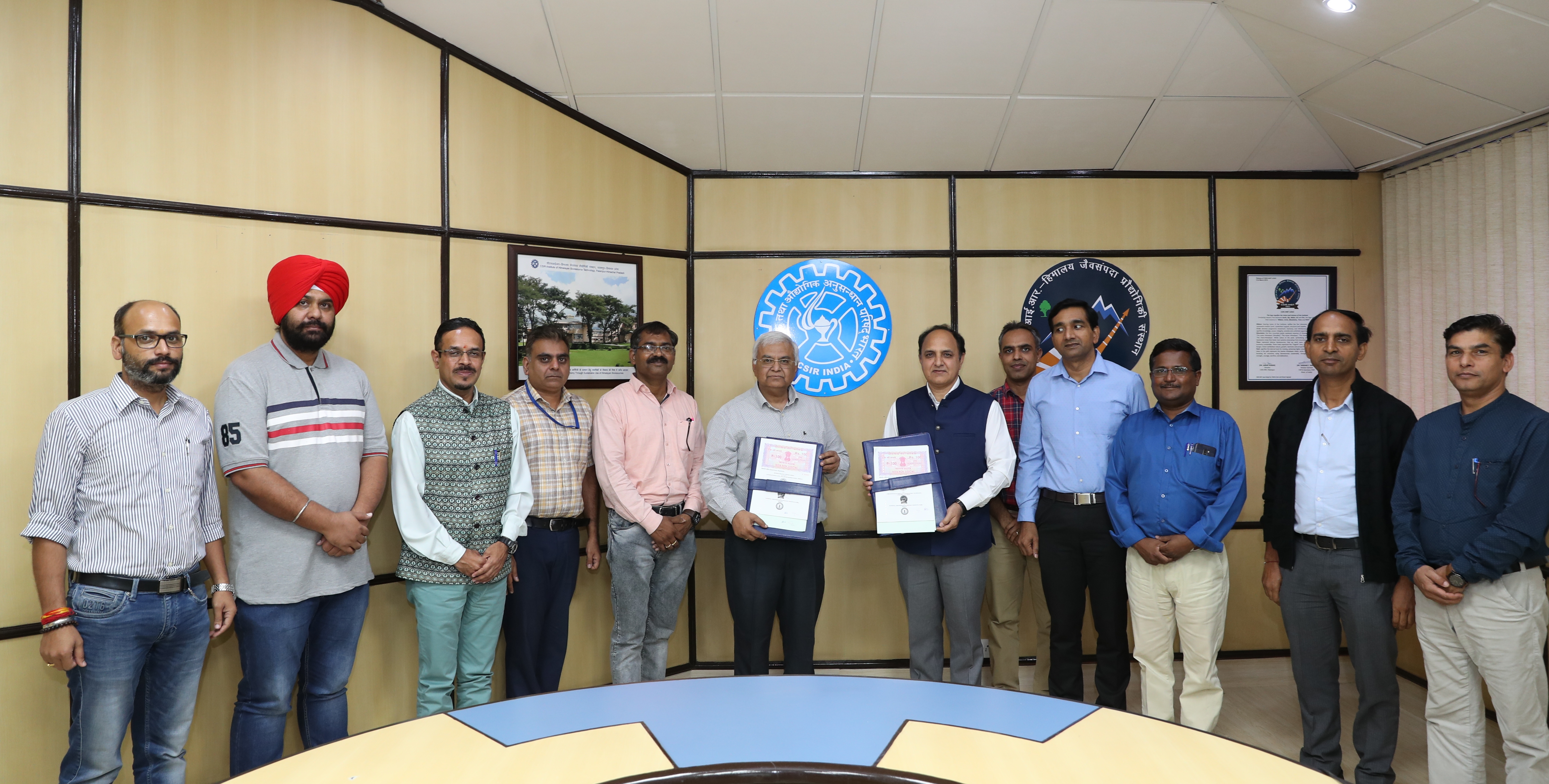 ---