CSIR-IHBT inks pact with NERCRMS (North Eastern Region Community Resource Management Society, Shillong)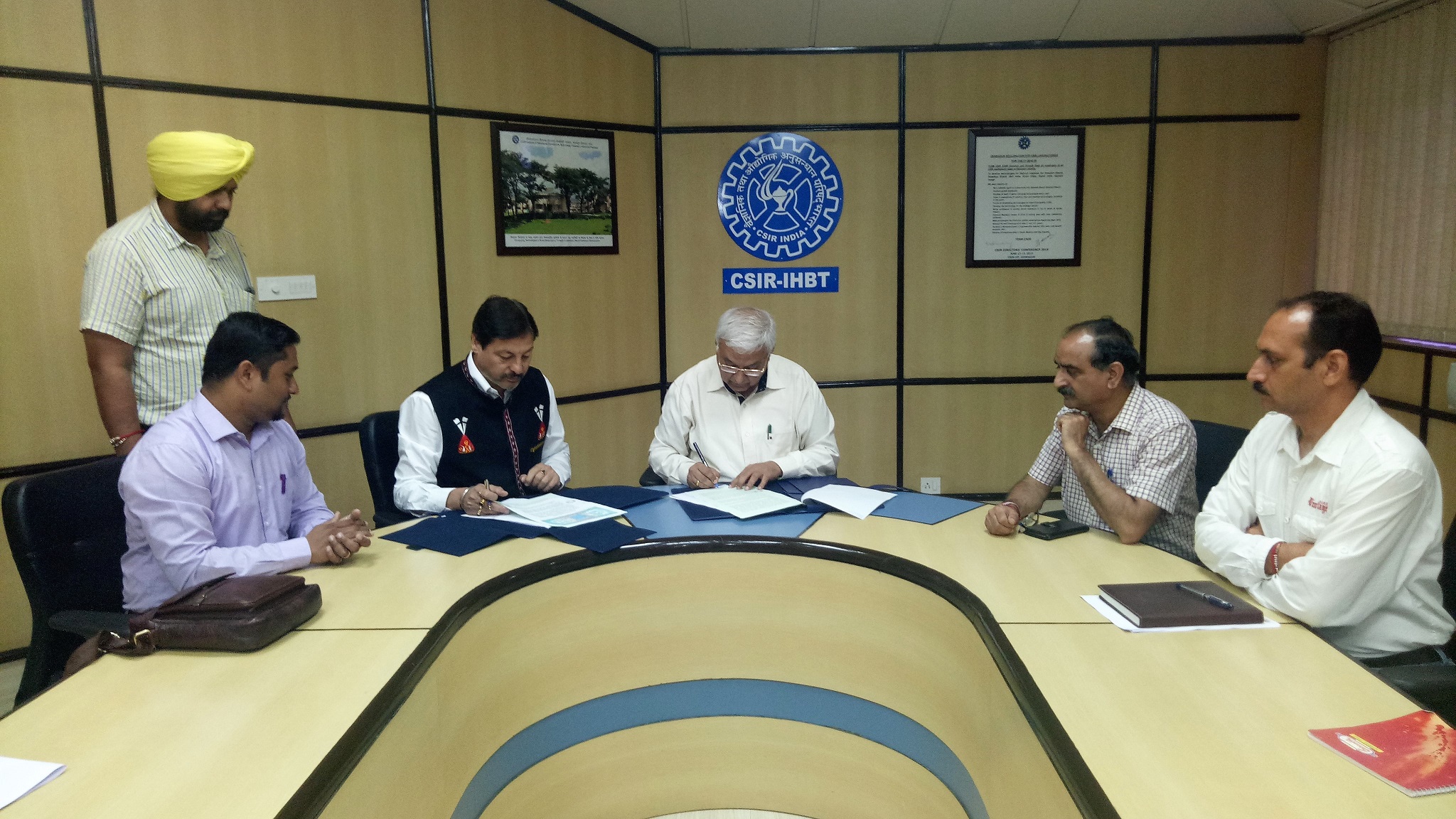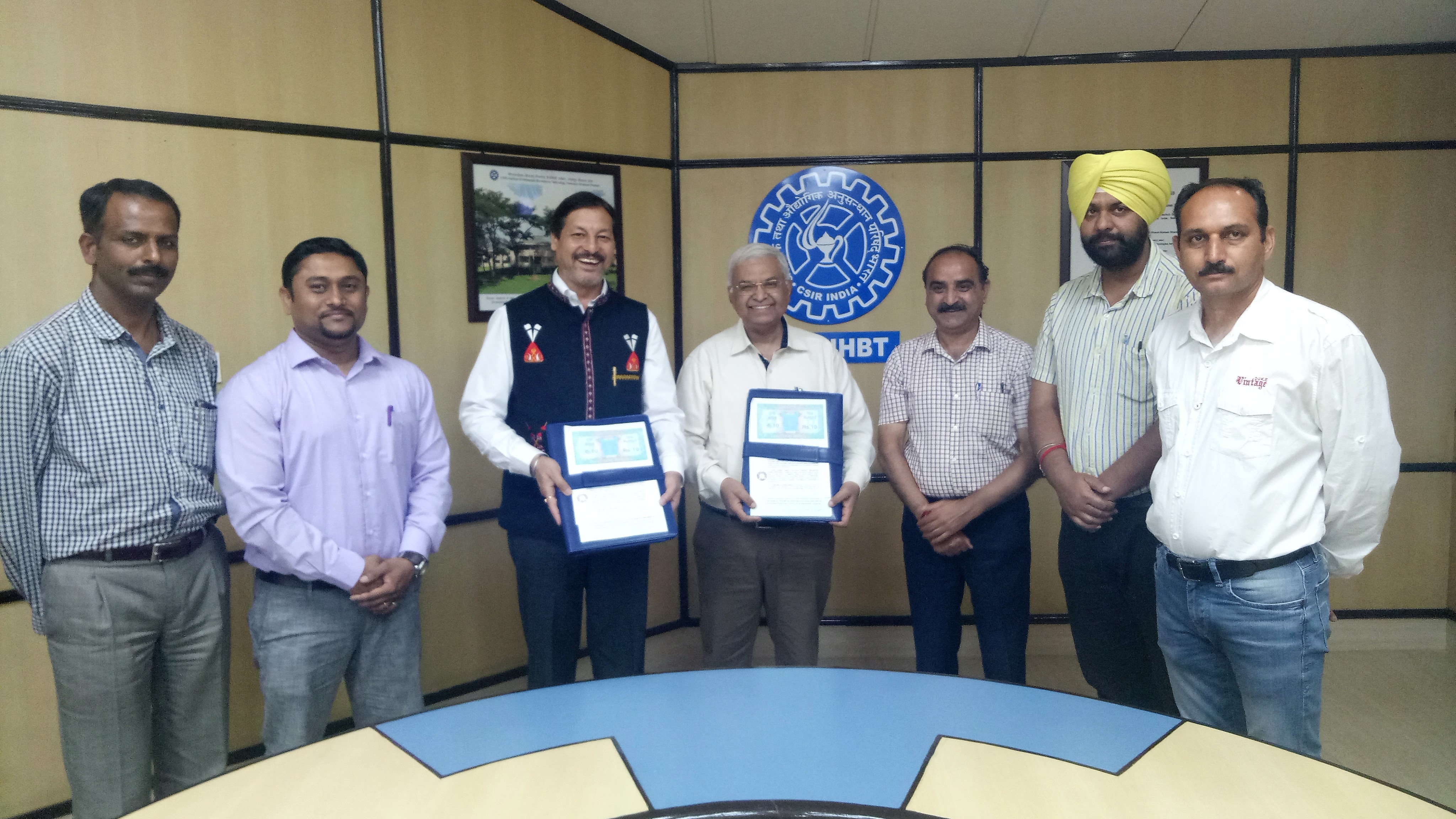 A team comprising of Shri Ram Muivah, IAS, Secretary, North Eastern Council, Shri M. Iboyaima Meitei, Adviser (Agriculture & Allied), Ministry of DoNER, Dr. Shailendra Chaudhari, MD, and Sh. Abhijeet Sarkar, Director, Marketing & Value Chain, NERCRMS, Govt of India, visited different facilities of CSIR-IHBT and interacted with its Director, Dr Sanjay Kumar and scientists on transfer of suitable technologies for the welfare of communities of north eastern region. An MoU was today signed between these two parties. As per the MoU, CSIR-IHBT will support NERCRMS in the following areas:
Capacity building & skill development of prospective farmer groups, community based organisations (CBOs) such as Self Help Groups, Federations, Clusters, Farmer Producer Groups, Farmer Producer Companies, Cooperatives and other Stakeholders in the area of value addition of food, fruits (especially low chilling apple variety), spice crops and vegetables, apiculture (modern techniques of honey processing), bamboo processing etc.
Cultivation and development of low chilling apple variety and related interventions.
Value addition to locally available foods, fruits, spice crops and vegetables such as pineapple, banana, kiwi, ginger, millets including cereals & pulses etc.
Floriculture and its value chain development.
Apiculture, honey processing and its value chain.
Introduction of edible varieties of bamboo in north-east states and introduction of modern bamboo charcoal making technology from bamboo waste and development of bamboo food products.
Enterprise development for activities like floriculture, apple, apiculture etc.
The MoU shall remain valid for a period of three years with effect from the date of execution and can be renewed further on terms and conditions mutually agreed upon.
North Eastern Region Community Resource Management Society (NERCRMS) is a livelihood and rural development society under North Eastern Council, Govt. of India, Shillong (Meghalaya). MOU was signed by its MD, Dr. Shailendra Chaudhari, and Director of CSIR-IHBT Director, Dr Sanjay Kumar. 
CSIR- Institute of Himalayan Bioresource Technology, Palampur is a premier Institute working on Himalayan Bio-resources, and has a focused research mandate on bio-resources for catalyzing bio-economy in a sustainable manner through agro-technology, biotechnology, processing technologies, nanotechnology, bioinformatics, remote sensing and data digitization.