M/s Himalaya Natural & Herbal Products in association with CSIR-IHBT launches Him Pure Green Coffee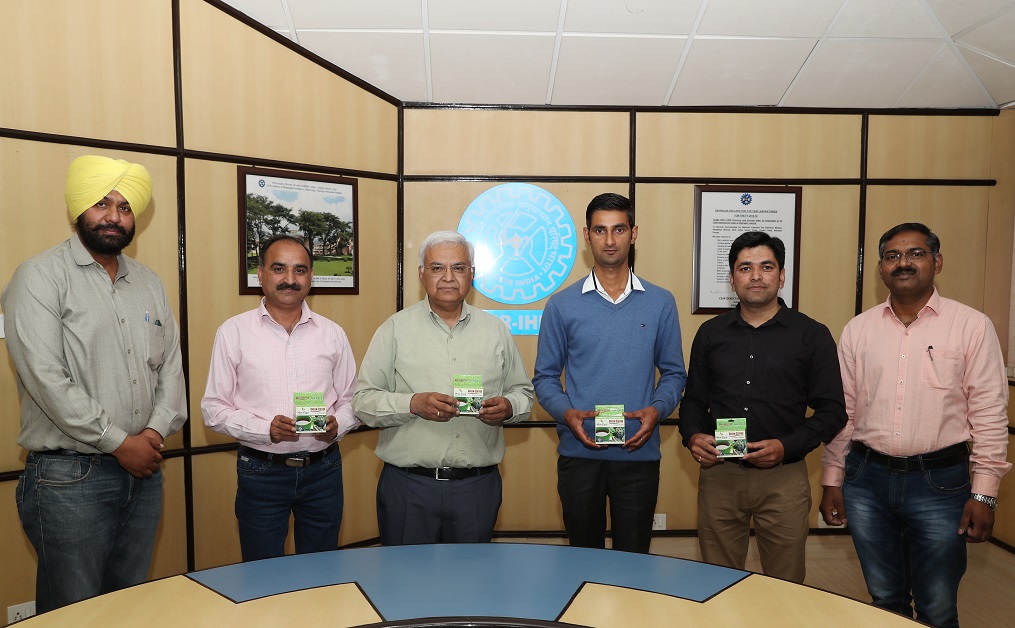 M/s Himalaya Natural & Herbal Products, Palampur launched "Green Coffee" on Monday the 9th April, 2018 with technology support of CSIR-Institute of Himalayan Bioresource Technology, Palampur. Green coffee is processed from fresh Arabica coffee-beans without undergoing the process of roasting. The coffee beans are processed under specific conditions to obtain homogenous particles which are rich in anti-oxidants and known to boost the metabolic system. The Him Pure Green Coffee is totally pure, free from any chemical or preservative, and has its natural flavor and colour.
Under the signed agreement with CSIR-IHBT, the company will initially market the product in Himachal Pradesh, Punjab and New Delhi. Dr Sanjay Kumar, the Director of CSIR-IHBT stated "Our aim is to support the young entrepreneurs through our technologies but on the other hand we remain committed to develop processes and products which are healthy, economical and of benefit to public at large."
The company announced that on sale of each box, one rupee will be donated for helping mentally retarded children through Rotary Inner Wheel's Home (Jammu & Kashmir) for Mentally Retarded Children.