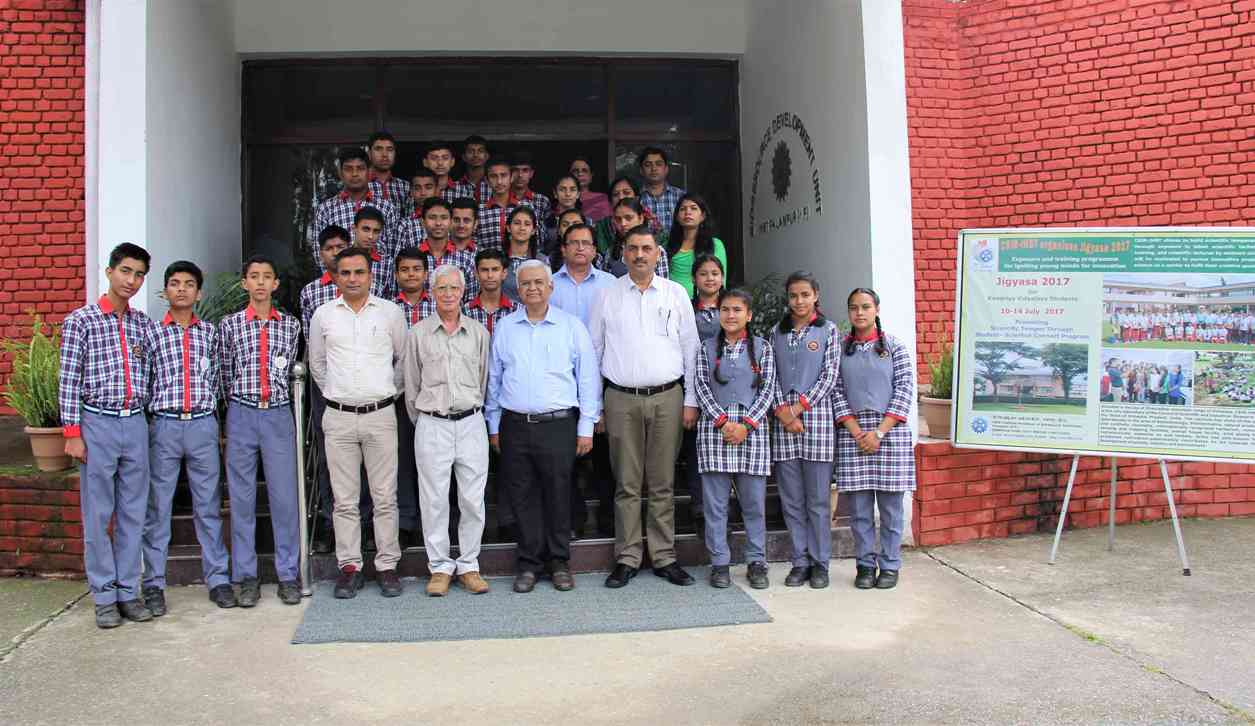 CSIR-Institute of Himalayan Bioresource Technology is organising JIGYASA programme from 10-14 July, 2017. JIGYASA is a student- scientist connect programme formalized through Memorandum of Understanding (MoU) between Council of Scientific and Industrial Research (CSIR) and Kendriya Vidyalaya Sangathan (KVS) on 6th July 2017. Initiative of JIGYASA was taken by CSIR as a part of Platinum Jubilee Celebration. Its model includes:
Residential program for the students
Scientists and teachers and teachers as scientist
Lab activities and onsite experiments
Scientists visiting the schools
Science and Math club
Lecture series
Apprenticeship program for the students
Science Exhibitions
Teacher's workshop
Tinkering Laboratories
Projects of National Children's Science Congress
 The programme was inaugurated by Director, Dr. Sanjay Kumar at CSIR-IHBT. Shri Lalit Kumar Principal KV, Holta also addressed the students. Eminent scientist, Dr. O.P. Sharma delivered the keynote lecture that was attended by school students and others. During the week long programme, students of class XI will visit the state-of the art laboratories in the area of biotechnology, bioinformatics, natural product and synthetic chemistry, internationally recognised Herbarium, remote sensing and mapping facilities, animal house facility, pilot plants for nutraceuticals, essential oil and herbals. Extensive school level experiments have been specially designed by the scientists so that children learn by doing hands on training exposure to latest scientific techniques and functioning of scientific equipment. The idea is to excite young minds, nurture scientific instinct and develop scientific temperament among the students.