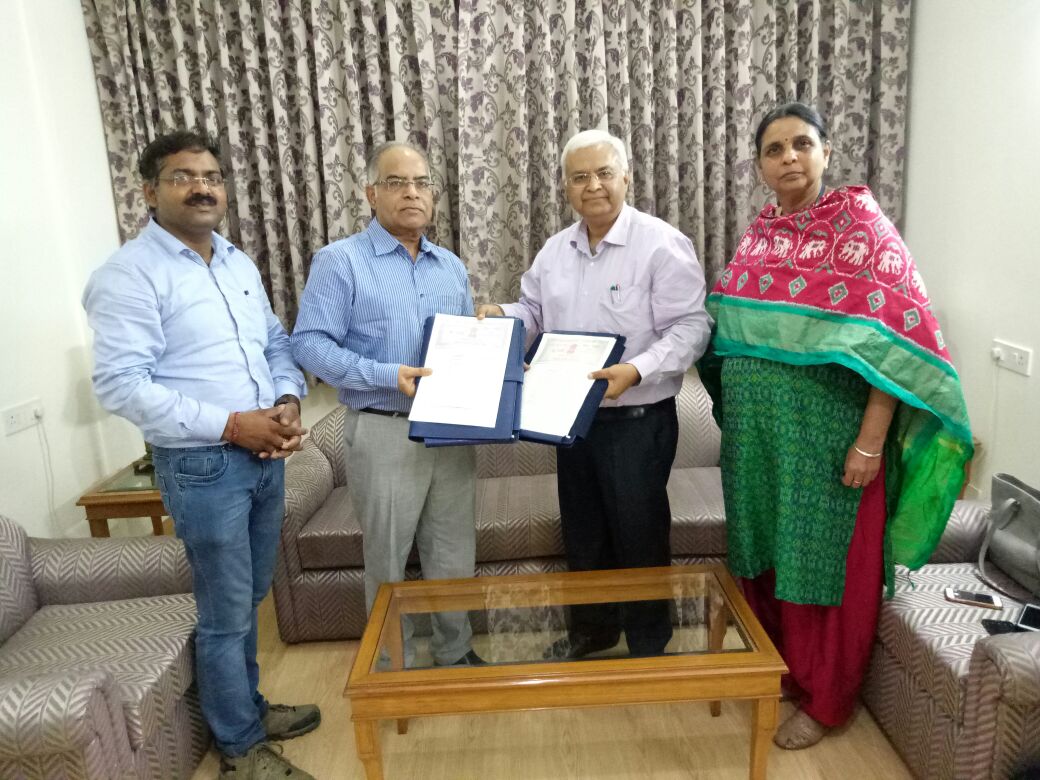 CSIR-Institute of Himalayan Bioresource Technology, Palampur signed an agreement with M/s INDCOSERVE (The Tamilnadu Small Tea Growers Industrial Cooperative Tea Factories Federation Ltd., at Coonoor, Nilgiris, Tamil Nadu), on 30th June 2017 for transfer of technology for extraction of Catechins from tea leaves.
Catechins are high value antioxidants responsible for numerous health benefits. For extraction of one kg catechins, 40-50 kg fresh tea leaves required and its price in international market is Rs 12,000-15,000. Catechins are 7-9 times beneficial compared to commercial tea production. As per reports, global market for tea catechins is USD 200 million with an estimated CAGR (compound annual growth rate) of 7.4 % till 2020.
It is pertinent to mention here that M/s INDCOSERVE has 16 Industrial Cooperative Tea Factories under regular production, catering to an area of 36,327 acres of 25,115 small tea growers with the main object to transform their socio-economic conditions as currently commercial tea processing in the region has been adversely affected due to poor marketing. The establishment of this enterprise will boost the economy of farmers involved in tea plantation in Coonoor area of Tamil Nadu. CSIR-IHBT technology of catechins production is a green and sustainable process.
The Agreement was signed by Dr Sanjay Kumar, Director, CSIR-IHBT, Palampur and Shri Ambuj Sharma IAS Commissioner & Director of Industries and Commerce, Government of Tamil Nadu and Chairman & Managing Director INDCOSERVE, Coonoor (Pics).