Hon'ble Prime Minister, Sh. Narendra Modi released new varieties of Calla Lilly (Him Sumukh & Him Sweta) and Gerbera (Him Aabha, Him Apoorva, Him Gaurav, Him Keerti & Him Saumya)
Gerbera
Internationally gerbera ranks fifth among top ten cut flowers with market trade of 134 million Euros with 570 million flower sticks (2012). US and China are the major producers of Gerbera cut flowers.
Currently, in India gerbera is cultivated in 2250 acres. Being a three-year crop with 30,000 plant density in an acre, the annual demand of this crop is 23 million plants costing Rs. 57.5crores (price per plant is Rs. 25/-).
Presently, all the cultivars of gerbera in trade are imported and subsequently mass multiplied through tissue culture.
CSIR-IHBT is only Institute developing Gerbera varieties.
Varieties Released
CSIR-Institute of Himalayan Bioresource Technology, Palampur has developed five new varieties of gerbera namely, Him Saumya (light yellow colour), Him Gaurav (pink colour), Him Aabha (yellow orange colour), Him Apoorva (Red bicolour) and Him Keerti (bright yellow colour) through ongoing hybridization and selection programme. The varieties were selected for unique double / semi-double flower shapes and bright colors which find preference among consumers and are as per the requirements of market demand. A controlled hybridization programme was carried out using characterized gerbera parental lines and selecting the promising hybrid genotypes based on morphological and floral attributes. The selections were evaluated for agronomic performance under protected cultivation for two years and found superior to the parents. The varieties have good tissue culture response, nursery performance, vigorous growth and suitable for protected cultivation.

Him-Aabha

Him-Saumya

Him-Apoorva

Him-Keerti

Him-Gaurav
Calla Lily
Internationally calla lilyhas market trade of 25 million Euros with 63 million flower sticks (2012). New Zealand and US are the major producers.
Presently the crop is in trial mode as a future floriculture crop and the Institute will be promoting it as a new crop for commercial cut flower production as well as pot culture.
This floriculture crop is a new introduction and the commercial cultivation of this crop is yet to commence in India. Some of the tissue culture firms have imported the planting material of calla lilies for conducting demonstration trials in India for establishing market and consumer demand.
Varieties Released
The Institute has also developed two varieties of Calla lilies, Him Sumukh (yellow colour) and Him Shweta (white colour) which are very attractive because of their exotic blooms and glossy foliage. Calla lilies are new introduction as floriculture crop and have potential both as a cut flower as well as flowering pot plant.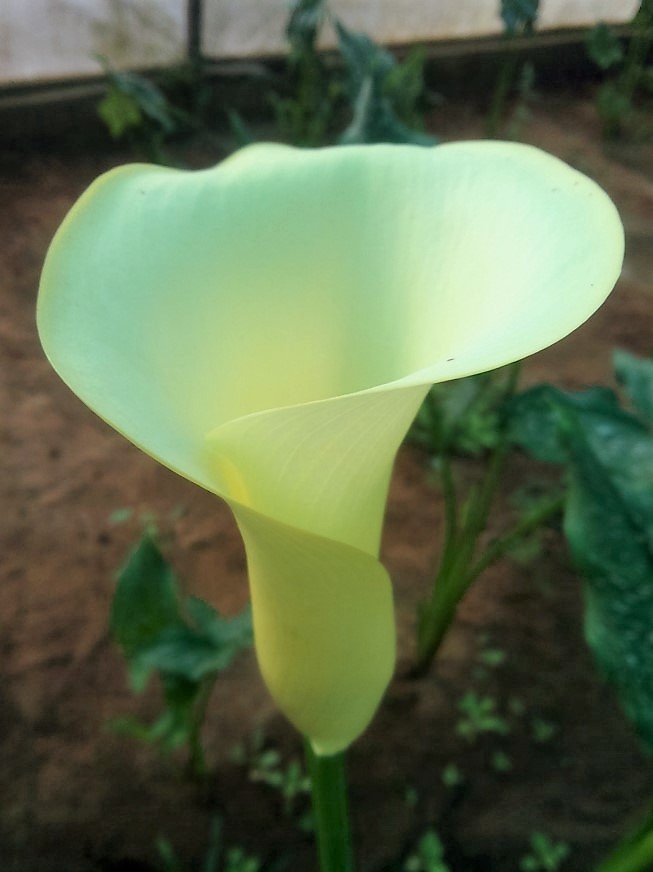 Him-Sumukh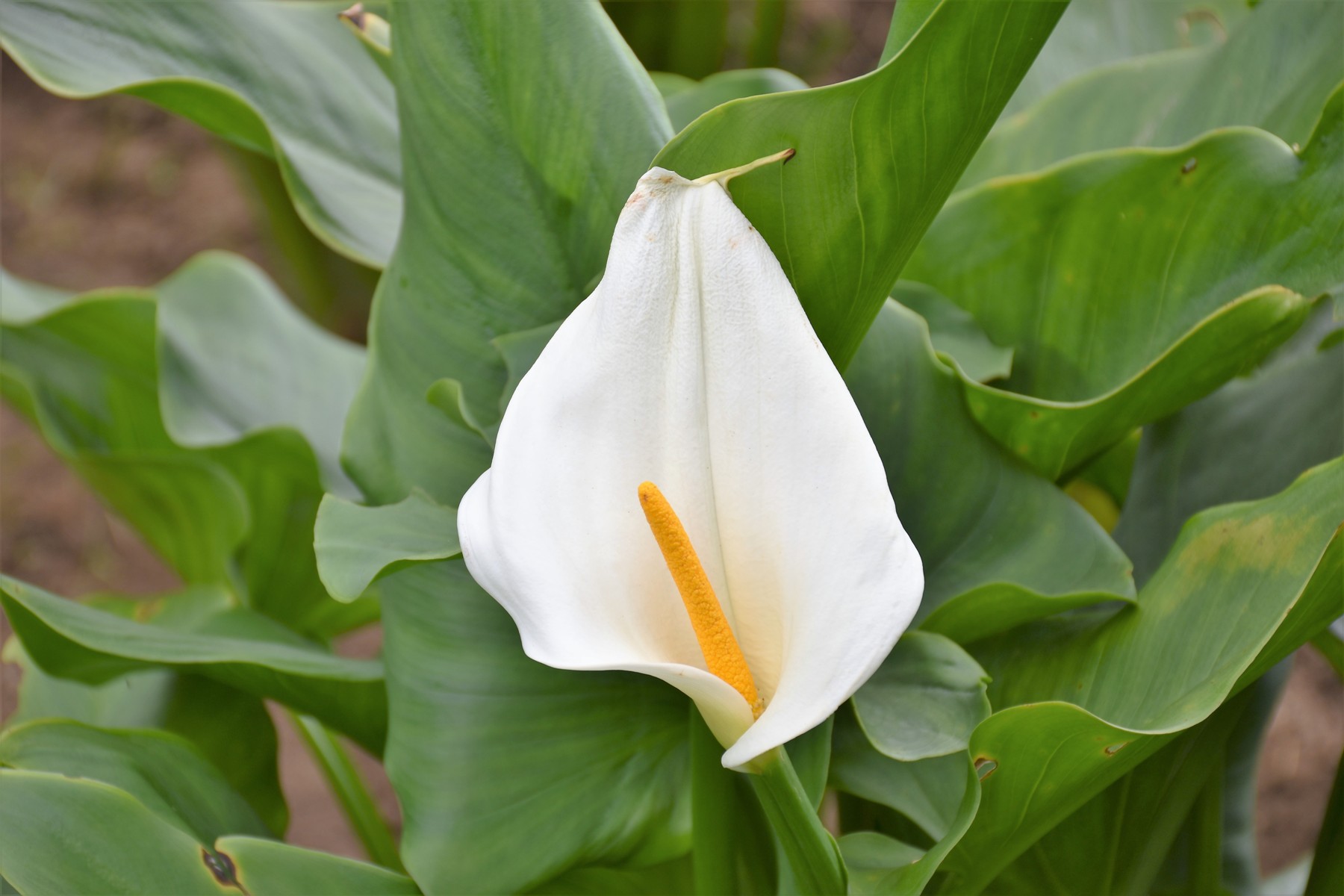 Him-Sweta